King Living is known for creating quality furniture that merges design and functionality. A standout feature is their modularity, supported by a crucial accessory - the Magic Joiner. These handy components enable a quick, sturdy reconfiguration of your sofa using magnets to secure the modules together. Here, we detail the different Magic Joiners and their compatible King Living sofas.
What are Magic Joiners?
Magic Joiners are an integral part of King Living's commitment to modular design. They are magnetic devices that attach to the unique steel frames of the sofas, enabling an easy reconfiguration of the furniture layout. The process is as straightforward as placing the furniture pieces in your preferred layout and securing the Magic Joiners underneath to hold the modules together.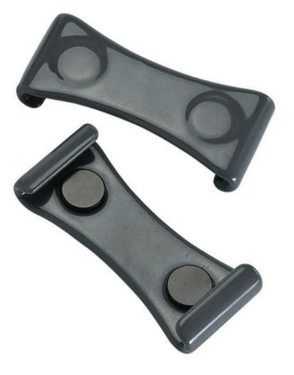 Types of Magic Joiners and Their Uses
King Living offers a range of Magic Joiners compatible with different sofa models. Let's explore each type and their specific compatibility:
1. Magic Joiner M100 are compatible with the Delta III, Delta III Storage, and Max sofas. With the Magic Joiner M100, you can modify these sofas' configurations to better suit your living space or to refresh the layout.
2. Magic Joiner M95 work well with Delta Storage, Felix, King Cloud, Zaza and Uno Sofas. If you own one of these sofas, these joiners will make reconfiguration a breeze.
3. Magic Joiner M80 are specially designed for Nimbus and King Cloud III Sofas. They help you arrange different layouts of these premium sofas.
4. Magic Joiner M115 are compatible with Jasper, Plaza, Concerto, Sonata, and Felix sofas. With the M115, you can easily customise these sofas as per your lifestyle or aesthetic preferences.
5. Magic Joiner M105 are designed for Delta III, Opera, and William Sofas. They allow you to revamp the look of these models in a simple and convenient manner.
6. Magic Joiner Pairs M85 and M75 are for outdoor configurations, the Magic Joiner Pair M85 is designed to pair with Delta Outdoor sofas, while the Magic Joiner Pair M75 works with Jasper Outdoor sofas. These joiners ensure your outdoor seating arrangements are as flexible and changeable as those indoors.
Whether it's for a special occasion, a lifestyle change, or just for a new look, reconfiguring your King Living sofa is straightforward and effortless. With King Living, you have the freedom to redefine your space whenever you wish.