KingCare® offers a range of home cleaning and conditioning products that will help with occasional spills, light stains and regular upkeep of King furniture. With regular use, KingCare® products will ensure your fabric or leather retains its character, flexibility and strength.
Use the following products to make cleaning simple and easy!
1.
KingCare® Leather Care Kit
King Care® Leather Cleaner Kit is a non-toxic biodegradable, water-based solution which is suitable for use on most corrected and aniline leathers. It is not suitable for use on suede, nubuck, oiled or waxed leathers. Leather Kit includes:
Leather Cleaner

Leather Conditioner

Applicator Sponge

Micro fibre Polishing Cloth

Leather Care Instructions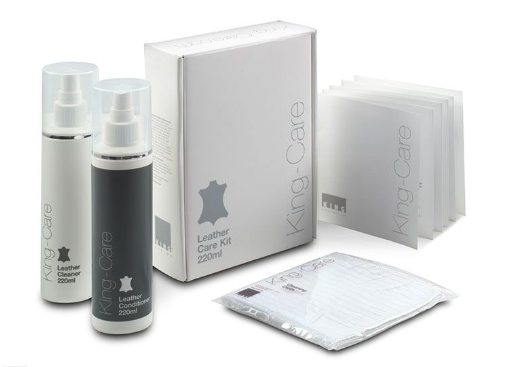 2.
KingCare® Fabric Care Kit
KingCare® Fabric Care kit is specifically designed for King fabrics and keeps your fabrics looking their best. Fabric Kit Includes:
Fabric Spot Cleaner to remove spills and stains.

KingGuard® Fabric Protector is a protective fabric treatment that repels liquids and stains (apply after the area has been treated with KingCare® Spot Cleaner).

Cleaning Sponge

Dye Free Microfibre Cloth

Fabric Care Instructions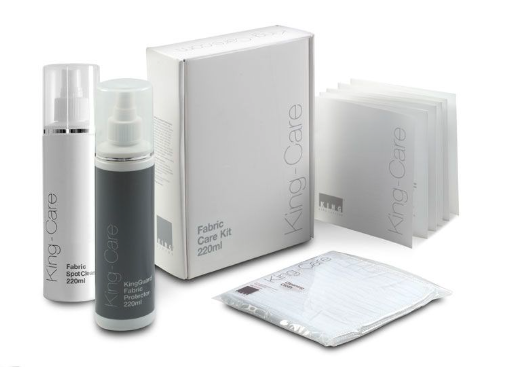 To purchase a Fabric or Leather kit click here
For more information on Product Care Advice click here
For a professional cleaning services quote complete form here